Our Services
Serving Orange County
Waypoint Hypnotherapy in Newport Beach, CA is your local Orange County contact for advanced hypnosis with a personal approach. The clinic owner, Nicky Fleming, offers help and support for people seeking solutions to problems that arise as a result of overeating, smoking, stress, phobias, career and workplace insecurity, and other challenges. Call 949-378-1841 to find out more about her hypnotherapy services:

* Habit Breaking
* Smoking Cessation
* Break Throughs
* Coaching
* Motivation
* Visualizations
* Success
* Public Speaking
* Stress Reduction
* Anger Reduction
* Anxiety Reduction
* Weight Loss
* Personal Self Improvement
* Confidence Boosting
* And More!
About Us
General Contractor Newport Beach CA
Waypoint Hypnotherapy is founded largely on the reputation and expertise of Nicky Fleming, a certified hypnotherapy specialist. Her clinic offers effective and advanced hypnosis to help reclaim your life from challenges that inhibit the life you have always desired.

At Waypoint Hypnotherapy, clients don't just get a cookie-cutter approach to treatment. Nicky prides herself on partnering with clients on their specific concerns, desired goals, and works together with them to achieve the best possible results. Clients seeking to counteract the effects of overeating, smoking, workplace insecurity, phobias, and anxiety look to her with confidence to overcome their mental blocks. She takes extra care by offering cutting-edge hypnotherapy treatments in one-on-one sessions set in a comfortable and relaxing environment.

Hypnosis has many benefits that can help you to become the best you can be. Nicky is specially dedicated to the needs of each client that walks through her door seeking clinical solutions to their difficult problems. She welcomes your inquiries and is very enthusiastic to tell you how hypnotherapy can help you live the life you want. To schedule an appointment, call Waypoint Hypnotherapy in Newport Beach, CA at 949-378-1841.

Check out our Yelp listing at: http://www.yelp.com/biz/waypoint-hypnotherapy-newport-beach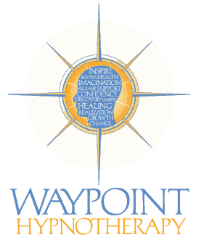 General Contractor Newport Beach CA
---
Payment Methods
Master Card, VISA, Check, Cash